All of Lucy's beautiful 2022 goldendoodle puppies have found forever homes. We will be expecting more puppies in 2023.
Contact us at puppies@goldenmeadowfarms.com for more information about joining our waiting list.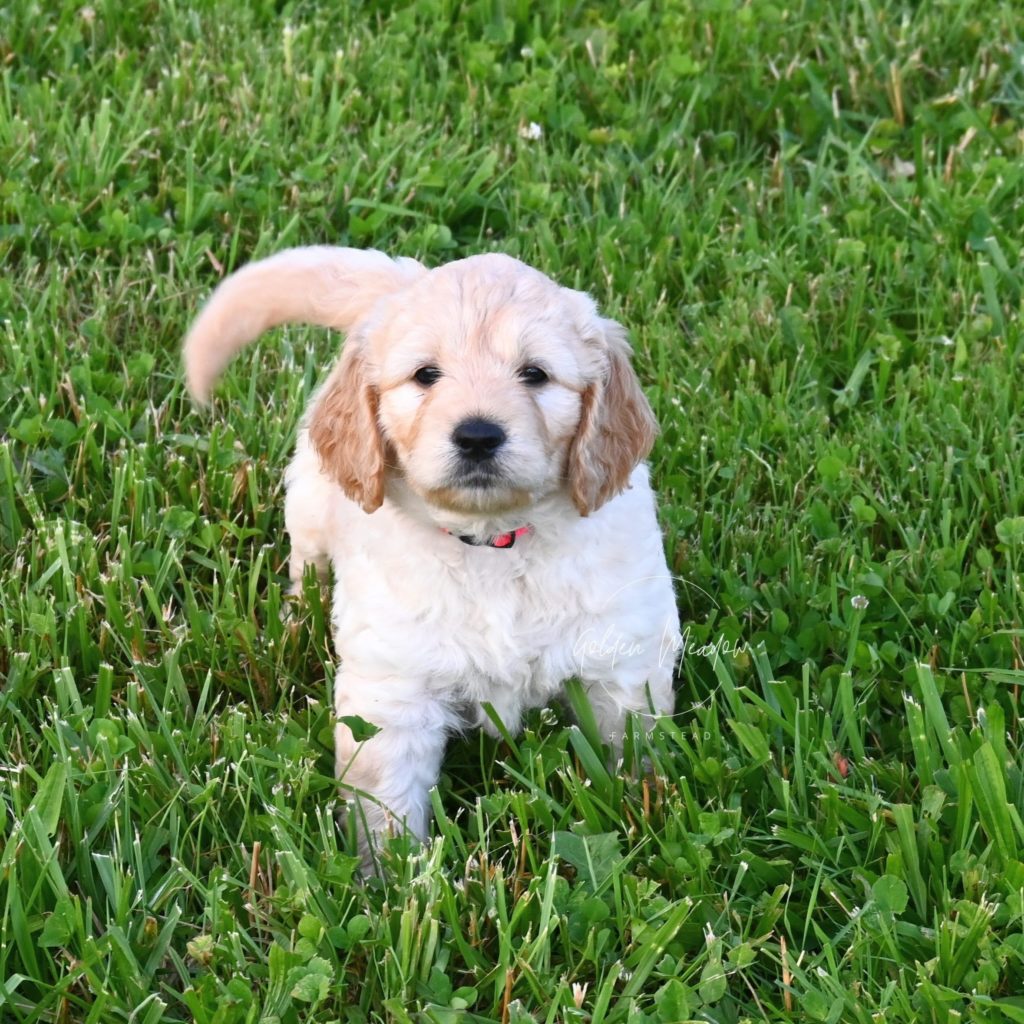 We are committed to breeding healthy dogs ready for your lifestyle. Our mama dogs live with us as part of our family. This means that your puppy is also raised in our home, allowing us to implement the best puppy rearing techniques, providing you with best-in-class goldendoodle puppies. This in-home, family breeding model means we have a limited number of puppies each year. If the timing of this current litter does not work for your family, you are welcome to join our waiting list by emailing puppies@goldenmeadowfarms.com.
Puppies are sold with the following health guarantee.