We are excited for you to meet our sweet Lucy. Lucy is our beautiful English Cream Golden Retriever. She is a softhearted, athletic and playful best friend. Whether it is Home Depot or the campground, Lucy loves to walk right by your side. She is a strong swimmer, loves playing outside, and easily makes new human and pup friends. When she isn't romping around, Lucy keeps her eye on you to make sure she isn't out of reach of pets. In classic golden fashion, her smiles will absolutely melt you to pieces.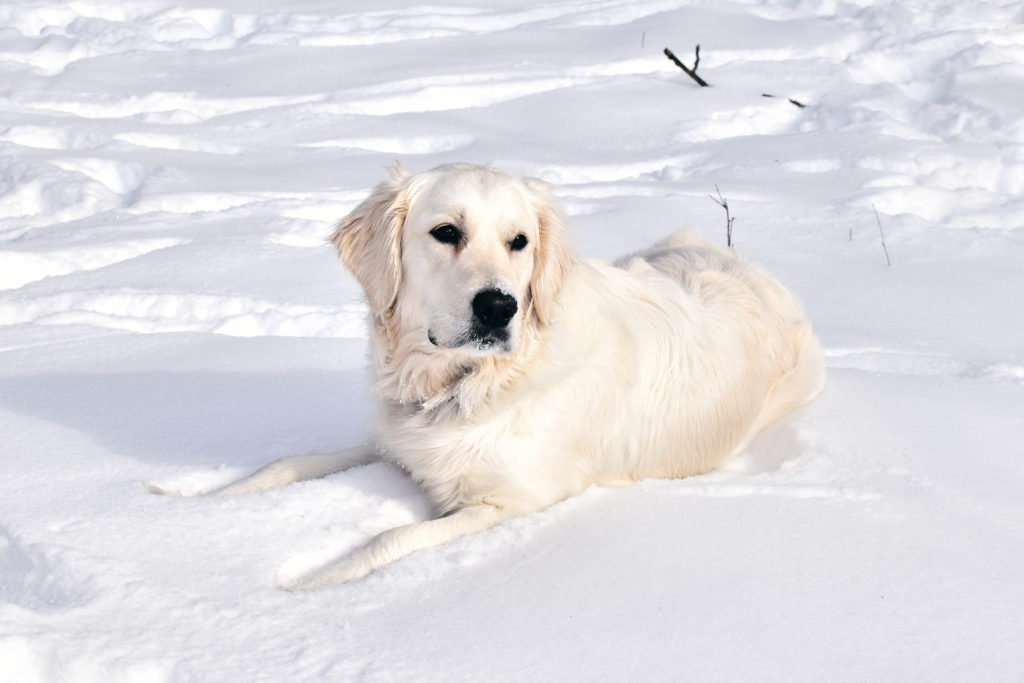 About
Call Name: Lucy
Birthday: June 21
Height: 22″
Weight: 61 lbs
Coat: Light Cream, Wavy
Health Information
Clearances: CAER (last eye exam 11/2020), OFA normal Patellas, OFA normal Cardiac, OFA good Hips, OFA normal elbows, OFA full dentition
Visit the OFA website for her official results.
Lucy is clear of all diseases for which Embark tests. Checkout her results here.
We've had the pleasure of meeting both of Lucy's healthy parents. Lucy's dad (Goldenfocus Ivanhoe) and Lucy's mom (Thistledown Farm's Sweet Little Sheila) both boast OFA good hips, normal elbows, patella, and cardiac screen. We are particularly proud that Lucy comes with such great healthy lines. With cancer being so prevalent in golden retrievers, we are excited that both her parents are 8 years old and still doing well.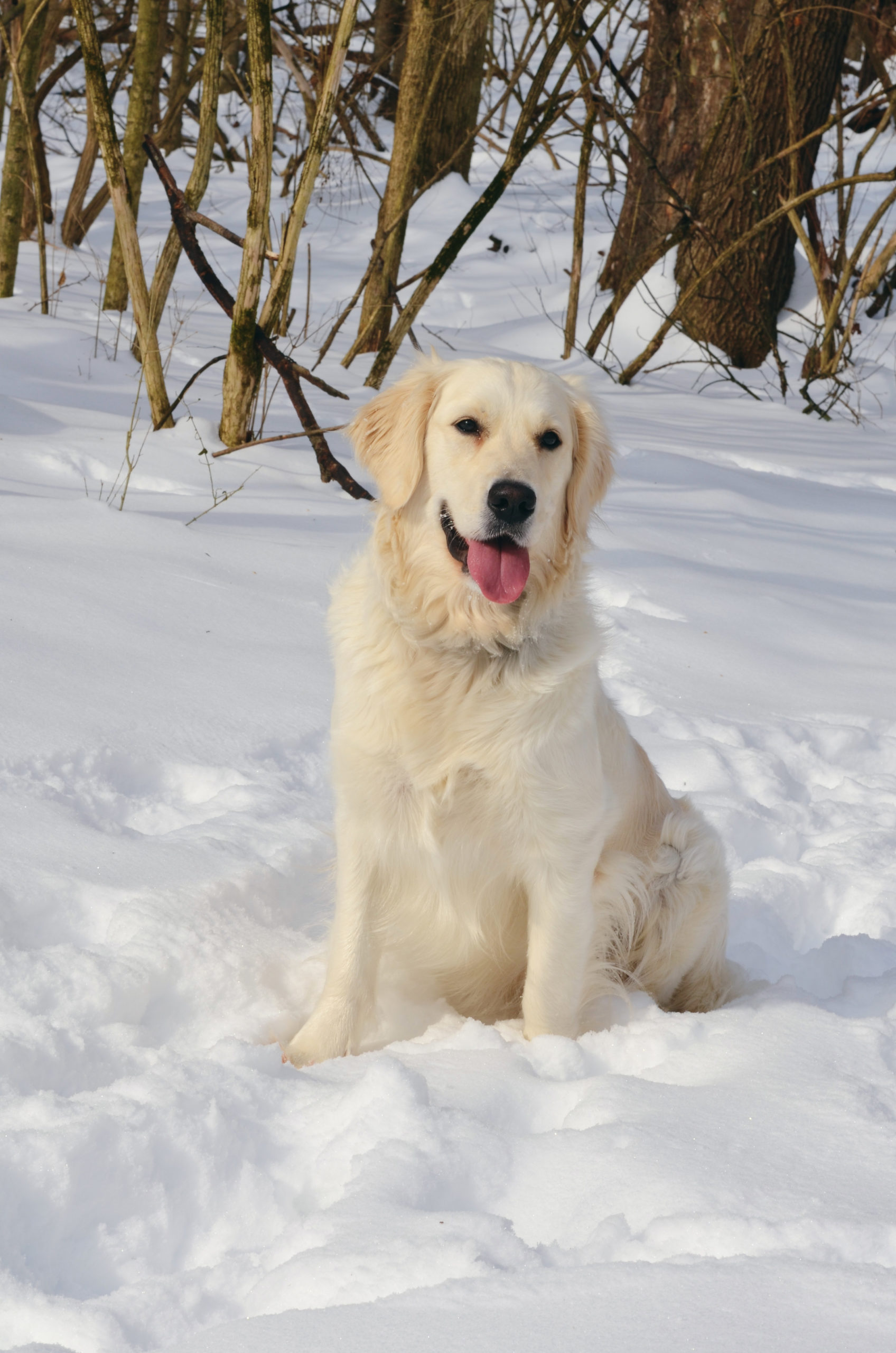 Past Puppies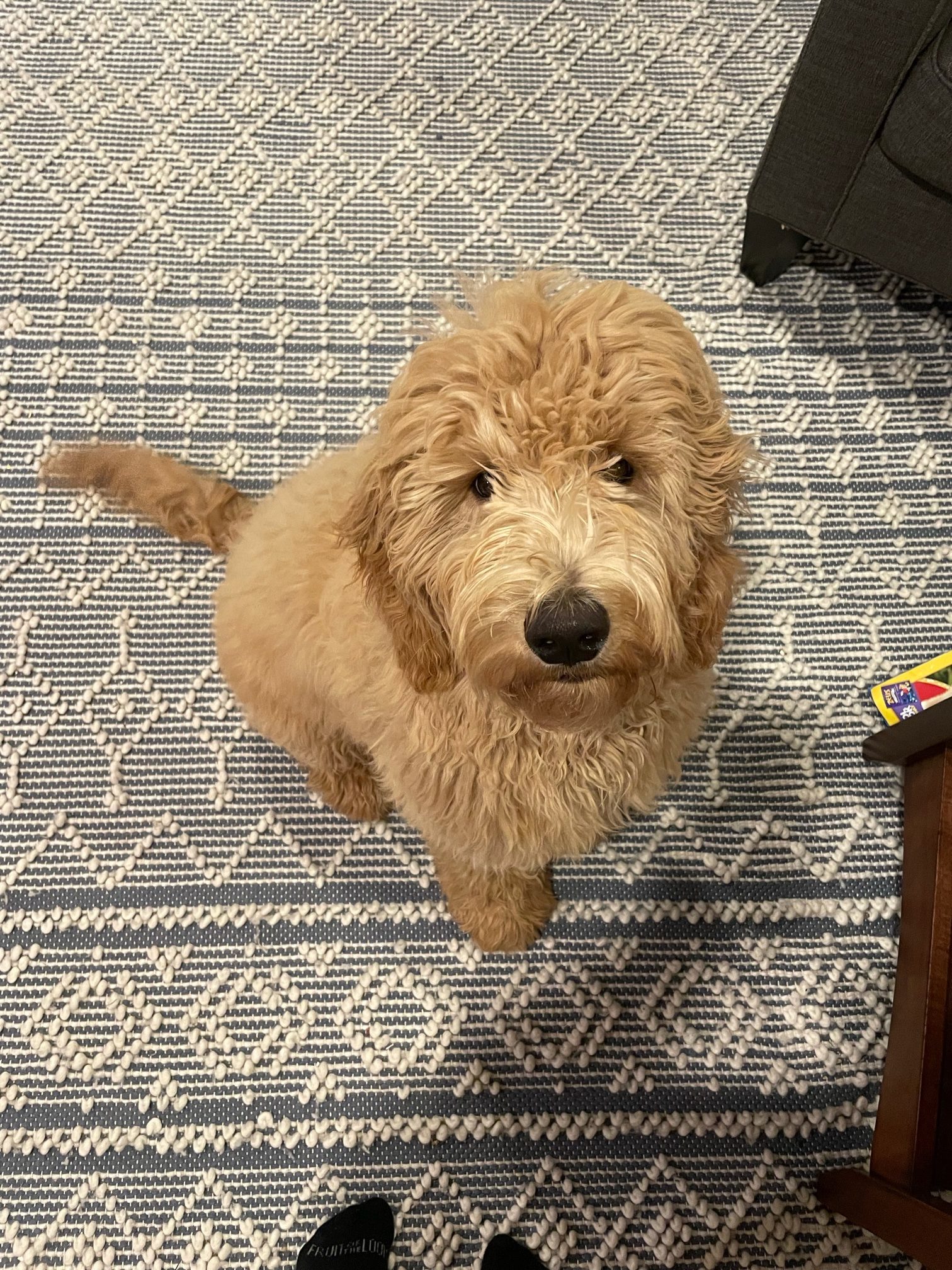 You can see more of Lucy's adorable pups on our past puppies page.