welcome to
Golden Meadow Farmstead
Medium F1 Goldendoodle Breeder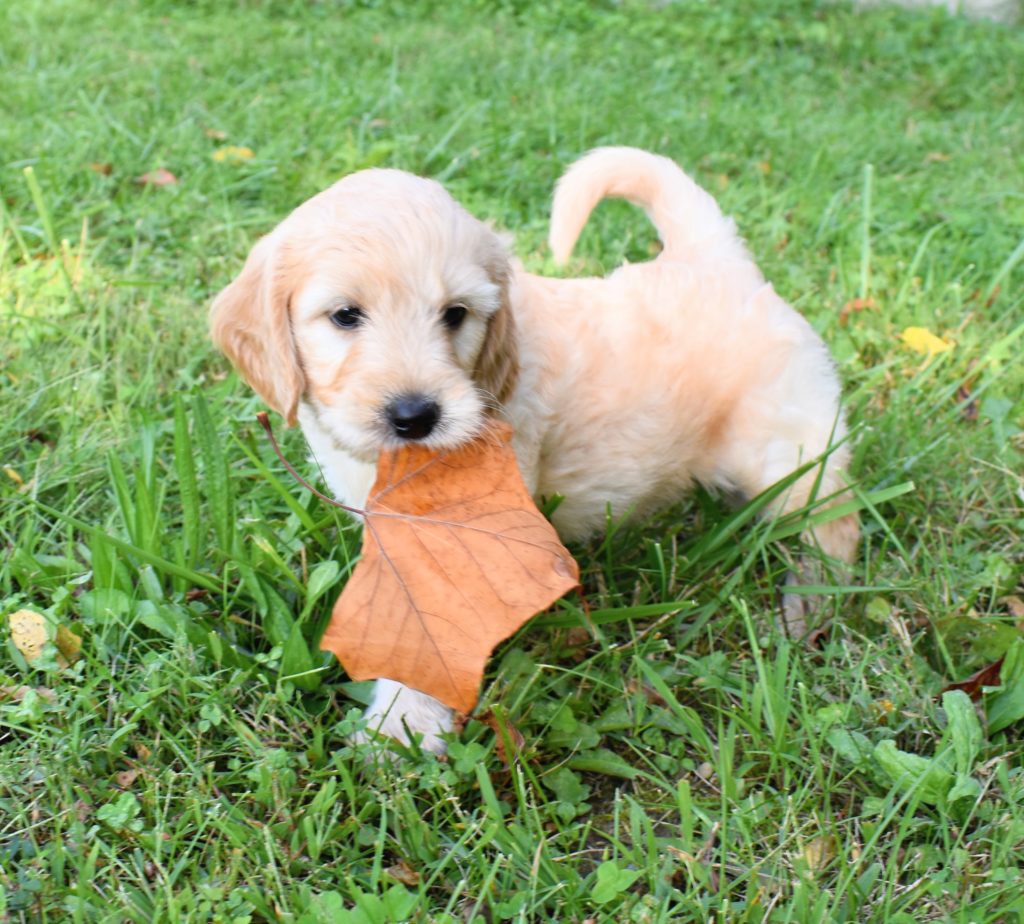 We are a family based breeder of Medium First Generation (F1) English Goldendoodles. Located in Blanchester, Ohio, all of the dogs in our breeding program are carefully chosen from healthy lines and health tested to ensure we are only breeding the best of temperament and genetics. Our mamas are members of our family. They are dogs we love, teach and trust.
Our goal is to share with you the joy of a healthy, personable, life long companion. You're new best friend is waiting for you. Now accepting applications for 2023 puppies!
We thoroughly enjoy spending time with our dogs and with the puppies we raise. With plenty of space to explore, we are always up to something with our goldendoodle companions. Checkout what our mamas and our puppies are up to by following @goldenmeadowfarms on Instagram.
Curious about our past litters? We are too! We love to hear from our puppies after they have settled into their new homes. Here's what some of our past families are saying. Head over to our blog to see more about what those puppies were up to while they were still with us.
Let's get connected! Contact us at puppies@goldenmeadowfarms.com